Without volunteers, Special Olympics Oklahoma would not exist. We depend on the time, energy and dedication of thousands of energetic volunteers to fulfill our mission.We are sure that your life will be enriched immeasurably as you become an important part of the Special Olympics family.
Who Can Become a Volunteer?
Our volunteer base includes students, senior citizens, business groups, individuals, civic organizations, families, churches, school groups and coaches just to name a few. In other words, ANYONE CAN GET INVOLVED!
There is no experience required; however, you must be at least 15 years of age, unless accompanied by an adult.
How Do I Become A Volunteer?
Special Olympics has three types of Volunteers — Class A, Class B and Groups. Each has different requirements as they represent different levels of involvement. Please see the corresponding explanations below:
Class A: Class A Volunteers include anyone who wishes to be a coach, assistant coach, chaperone, committee member, driver, medical, or Unified Partner. Because Class A volunteers will be spending a lot of one-on-one time with our athletes, we take extra precautions to ensure their safety.
Class A volunteers MUST COMPLETE THE STEPS IN THE FOLLOWING ORDER:
Complete a Volunteer Application
Complete Protective Behaviors Course
Complete (with satisfactory results) a background check through our selected third party vendor.
Class B: Class B Volunteers are those who only wish to volunteer the day of an event. To be a Class B volunteer, all we need is a completed Volunteer Application.
Groups: To volunteer as a group, all we need is a single group application for each individual.
Ready to get started? Select your desired volunteer level below and let's get going!
This form will only take a few minutes to complete. Please provide your contact information to be notified of upcoming events seeking volunteers.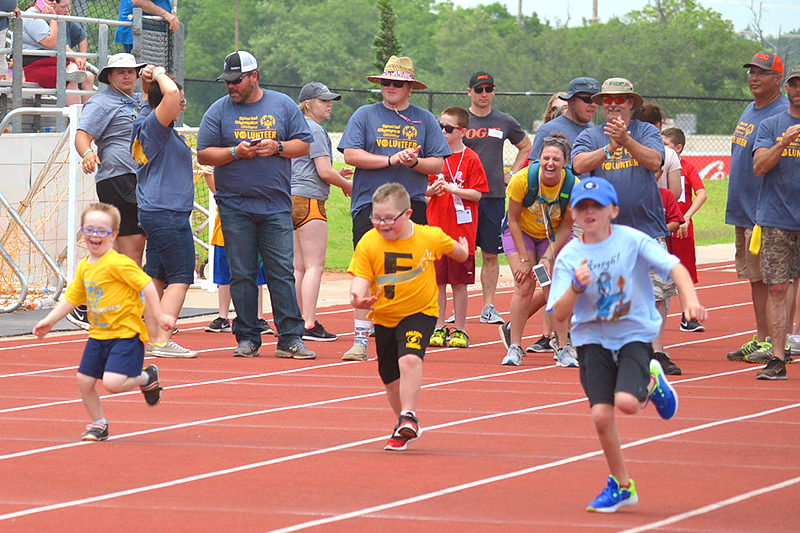 "Volunteers are not paid — Not because they are worthless, but because they are priceless."